Testimonials
You could not find a more qualified thorough Internist, he is a genius, so caring and genuine. He treats you with respect. Love how humble he is, such a gem. He was recommended by my great oncologist, Dr Noor Merchant."
Review on Vitals.com, June 21, 2019
Dr Duong has been [treating] my father, who 90 years old, for over 12 years. Dr Duong is compassionate, professional, caring, knowledgeable and he is wonderful to my father. My family is so greatful that Dr Duong is my fathers primary doctor. My family is blessed to have Dr Duong overseeing my father and I would recommend Dr Duong to anyone who is looking for a caring and compassionate doctor. Thank you so much."
The Carmine Family on Vitals.com, Aug. 7, 2018
WOW is all I can say, I have been to a lot of doctors, I must say Dr Duong is a GENIUS among Internists, caring, thorough, no rushed feeling. He is extensive, organized and makes you feel relaxed, because going to any doctor can be stressful, his staff is very special and follow the values as Dr Duong."
Evelyn on Healthgrades.com, Oct. 26, 2017
U.S. News Rankings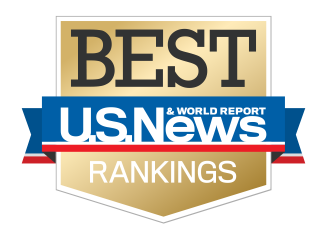 From U.S. News & World Report, Dr. Duong has earned the following ratings, based on fifty-three reviews, twenty-one in the last year, as of September 2019:
Thoroughness of Examination: Excellent
Ability to Answer Questions: Very Positive
Clarity of Instructions: Positive
Provider's Follow-Up: Very Positive
Amount of Time with Patient: Excellent
Provider's Attitude: Excellent
Perceived Outcomes: Very Positive
Patient Loyalty: Very Positive
General Feedback: Excellent